A dream came true for Anne, our Head of Marketing this week when she met Holly Tucker MBE, Founder of notonthehighstreet, Holly & Co, author, philanthropist and UK Ambassador for Creative Small Businesses.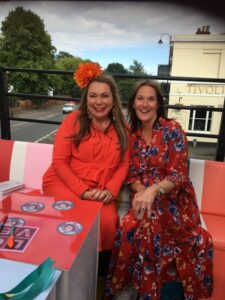 Holly Tucker and Anne Wall.
Holly is on a UK tour to celebrate and champion small independent businesses. A subject close to our hearts here at ActionCOACH Cheltenham!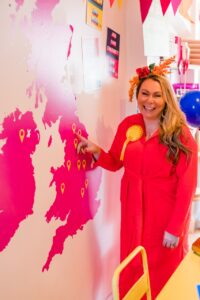 She arrived in Cheltenham, Gloucestershire in her fabulous double decker bus and it was an opportunity Anne did not want to miss.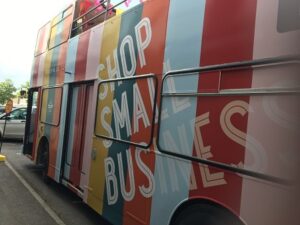 "I am a massive fan of Holly's" says Anne "and she was as inspiring to meet in person as she is in her books. I have followed Holly's amazing journey as a female founder, the incredible growth of notonthehighstreet, to getting her MBE. I am now a devoted listener to her podcast "Conversations of Inspiration". It was great to meet her" .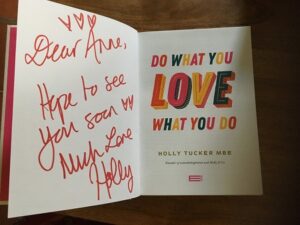 Holly's new book "Do What You Love What You Do" is out now.
You can follow her UK tour via her website at www.holly.co and her Instagram page @Holly.co
Here at ActionCOACH Cheltenham, we love supporting local businesses in Cheltenham and Gloucestershire and female business owners. That's why we are launching a women in business coaching group.
Starting in September, female founders, managers and directors can join our ActionCLUB For Women In Business.
Click here to learn more about this new group if you're keen to grow and build your business.