ActionCOACH Cheltenham and NatWest Bank Launch New Seminars to Support £500K Gloucestershire Businesses
Business growth specialists ActionCOACH Cheltenham and NatWest Bank are in partnership to run a series of free coaching seminars for ambitious companies in Gloucestershire.
NatWest £500K Seminars
Aimed at owners, CEOs, Directors and Managers with a business turnover of at least £500K, the seminars will introduce ActionCOACH's powerful, proven techniques and strategies to prepare these business leaders for significant and immediate improvements and growth in their business.
Michelle Collins, Local Enterprise Manager of NatWest Bank says:
"I am delighted to be working with Billy Smith and his team at ActionCOACH Cheltenham on this series of seminars. Our joint aim is to enable local businesses to be able to realise their full potential and develop the growth that they are trying to achieve. It has been uncertain times for the past 12 months and now is the time to focus and aim for the future".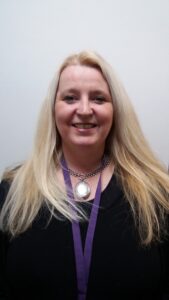 ActionCOACH is the largest and most successful business coaching company in the world. They support 20,000 business a day in over 80 countries.
These seminars will be delivered personally by Billy Smith, Senior Coach and Managing Director of ActionCOACH Cheltenham.
He is well placed to offer his expertise in business growth; having been part of the Endsleigh management buyout team from 2002 to 2007, taking the company from £1 million to £12 million profit.
In 2010 Billy joined Unite PLC as a Director, a £300 million turnover company, he helped increase profits from £600K to £22 million in just 3 years.
Billy Smith says: "We are really excited to be partnering with NatWest Bank and supporting Gloucestershire business leaders. I'm confident the attendees will learn new strategies for success they have not seen before. By investing just an hour of their time for three weeks and implementing our award-winning techniques, they can expect to see huge results in their business immediately."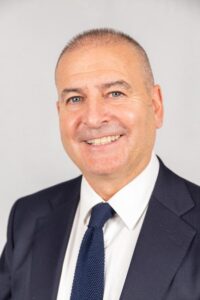 The series of seminars will address mindset and peak performance, time management, mastery, leverage, accountability, synergy, systems and results for sustainable growth.
The complimentary, 1 hour, online seminar series starts on Monday10th May, from 3pm to 4pm for 3 consecutive weeks.
Places are limited to just 25 high-growth companies. Early booking is recommended and a commitment to attend all 3 seminars is paramount.
To learn more and to book your place today visit the ActionCOACH page here or contact Anne Wall, Head of Marketing at annewall@actioncoach.com.