From Redundancy to Multi-Millionaire
In our series Let's Talk Business, we chat to Julie Wagstaff, Managing Director of ActionCOACH UK.
 Here Julie reveals her journey from (nearly) bust to boom ….
Julie Wagstaff had to experience two redundancies and the threat of losing her house before she took control of her future. But when she chose to take action, her life started on the path to an abundance of success, fulfilment and recognition.
After being made redundant in 2005, Julie uploaded her CV to a job site and received a call out of the blue from a business coaching company called ActionCOACH, with an offer which she believed must be too good to be true.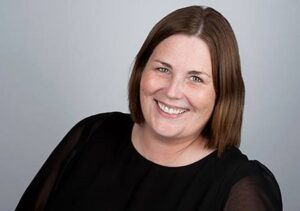 "If I could become my own boss and help other business owners then I thought it could be my perfect fit. I love learning and developing myself and this was a large part of the franchise model."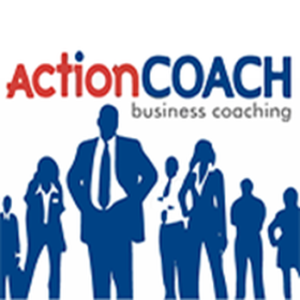 It was a year for Julie for take several leaps of faith in quick succession. Having signed the franchise agreement, she took another leap – onto a flight to Las Vegas for initial training at the ActionCOACH University.
"During those 10 days I learned a lot about myself but with a lot of more experienced businessmen in the mix, I did start to doubt my abilities and it led to me developing some limiting beliefs about myself."
Julie did NOT follow the ActionCOACH System
Upon returning to the UK and launching her business, Julie did not follow the ActionCOACH system, believing "no one was going to listen to a young woman with no business experience".
Realising that something needed to change, in January 2006 Julie reached out to one of the top Action Coaches in the UK to ask for help. From there, her business soared.
"In my first month I secured one client, in month two I secured another two clients, then four clients in month three, then nine clients in the fourth month after having decided to take massive action! By May 2006, my lead-to-client conversion rate had hit 87 per cent – an ActionCOACH UK record."
She's an ActionCOACH UK Record Breaker!
A record which was only recently been broken during summer 2020 by Action Coaches Ian Harford and Matt Bull – "a fantastic result and a testament to the support we're able to give to our local communities over the pandemic" Julie noted.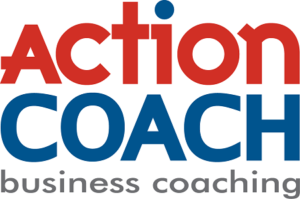 They became partners in both work and life
Julie first met Ian Christelow in 2006. Three days later, Julie sent Ian a plan for purchasing the London region as a 50:50 partnership and by December, they had agreed to a million-pound investment. Two years later, they bought another region and continued that approach every couple of years until acquiring the final piece of their UK portfolio in 2018 when they bought the Northern Ireland region. Since then, they have built up the ActionCOACH UK portfolio ever since, becoming partners in both work and life.
"It's been year after year of incredible growth for ActionCOACH in the UK since Ian and I partnered up. When the girls arrived, our hard work didn't stop but I was able to practise what we preach to our business owner clients as I brought in a team to support me in my role as Director of Recruitment."
In recent years, Julie has been fundamental to implementing a new model and support system which "has proven instrumental in increasing brand awareness and has had a knock-on positive effect for all our franchise partners."
Recognition of Action
The recognition for this support has been evident. Under Julie's management, ActionCOACH UK is:
1 of just 4 franchises to receive a 5-Star Franchisee Satisfaction rating 8 times by the independent WorkBuzz survey
Winner of Best B2B Franchise for the last two years
3 consecutive wins for the UK's Best Mid-Priced Franchise at the Best Franchise Awards
12 years of winning ActionCOACH's Global Team of the Year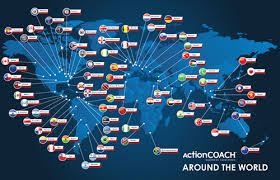 "Of course, I love the recognition but the biggest reward for me is to see the difference our coaches are making in their communities. The challenges of 2020 have been felt by every business owner in the UK and I'm proud to see how our Action Coaches have come together to freely offer support and guidance to thousands of businesses across Britain."
Julie stepped up to Managing Director in January 2020 to drive the business forward and when the pandemic hit the UK, she thought their plans would be scuppered. But she soon realised that the dedication, hard work and resilience of the team, who began running evening sessions for clients to keep learning flowing and moral high, meant that results would follow.
"I couldn't be prouder of how the team has taken massive action and made a difference to so many people's lives, including mine."
Has Julie's story inspired you?
If you'd like to learn more about how ActionCOACH Cheltenham can support YOUR business, join us for our Special Event – celebrating International Women's Day on Monday 8th March.
Click here for more details and to book your place. But be quick – just a few places left!