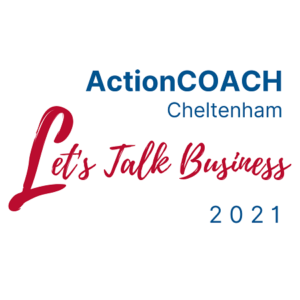 Welcome to our new series "Let's Talk Business", where we sit down and chat to inspiring business leaders.
We start of course with our own Billy Smith – Owner, Managing Director and Senior Coach here at ActionCOACH Cheltenham.
CV
Age 59
Born in Kilwinning, Scotland.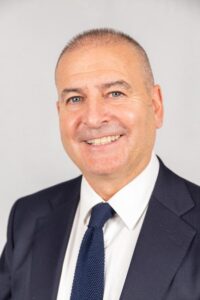 Career Highlights
1984
Joined Endsleigh
2002 – 2007
Part of the Management Buyout Team – £1 million to £12 million profit
2010 – 2013
Director at Unite PLC – £300 million turnover, helped increase profits from £600k to £22 million in just 3 years
2019
Bought ActionCOACH Cheltenham franchise in March, started trading in September
My Working Week
5.30 am – Walk my dogs, Honey and Piper.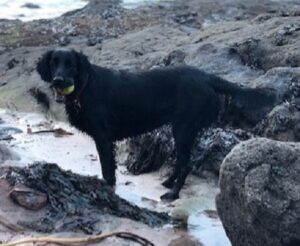 6.30 am – Start my business day
Working "On" The Business
Monday
The week starts with planning for our clients. The relationship with a business coach is a close one and a client should feel as if I'm a part of their team. I make sure they have everything they need for the week ahead. I spend time reviewing their KPIs, goals, strategies and where they are with their team building, leadership skills, time management etc. I like to be prepared so my 1 hour coaching session with them later in the week will be focussed, impactful and as beneficial to them as possible.
Monday is also the day I like to work "on" our business and not "in" it. I'm very lucky my wife Fiona is our Operations Director, so this is the day we sit down together and look at our own forecasts and goals.
"I have a business coach too"
Of course I have a business coach! I meet with them at the beginning of each week to learn more, be accountable and to improve my skills as a business growth specialist. I am passionate about supporting our clients in their goals, so I really look forward to and value these weekly coaching sessions with my business coach.
Business Coaching
On Tuesday, Wednesday, Thursday and Friday morning I am coaching our 1:1 clients.
This is possibly the most rewarding part of my week. I genuinely love supporting our clients to achieve their business and lifestyle goals. That can be anything from hitting financial targets, to reaching new markets, recruiting the best people and team around them, to understanding their sales and marketing to giving tips and advice on leadership, systems, time management and leverage.
Despite the obvious constraints of last year, many of our clients have had their best year in business. They've recruited more staff, moved offices, won awards, increased turnover, moved to their dream houses, taken great holidays and celebrated new contracts and business.
It may sound corny, but it's a privilege to work with like-minded clients who are keen to grow.
"It's why I do what I do"!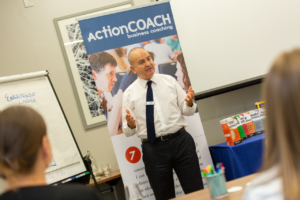 Team Time
Friday afternoons are all about our team. I listen and liaise with the team to make sure they are happy, motivated, communicating well and sharing their successes. As a Senior Business Coach I am keen to "walk the walk" so we spend time together (often over a late working breakfast) reflecting on what we have achieved that week and making plans for the week ahead. We are known as a "fast-paced and dynamic company" which is important for our momentum and reaching our goals. But I make sure we have some quieter, more reflective time too, so we can learn and improve as we continue to move forward.
If ActionCOACH UK are hosting a "Big Friday Finish" with an inspirational Guest Speaker, we'll sit down at 3pm to watch that together. It's a fun way to finish what is usually a "full on" week and a great reminder that we are a part of ActionCOACH – the largest and most successful business coaching company in the world.
We are very fortunate to have stylish offices in a Regency building in the heart of beautiful Cheltenham. I am lucky to be able to walk to and from home and it's the perfect way to unwind during my working week. I take time to reflect on what we are achieving as a business and if I'm in the mood, listen to an inspiring business podcast.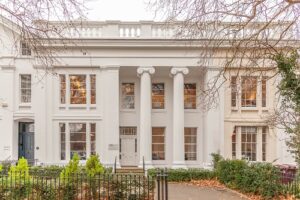 Job History
What was your first job? An ice cream sales man.  I was only 14 but I learned some important sales techniques during those cold Scottish winters.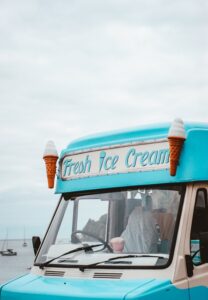 What was your first big break? When the fantastic George Daldry, Area Manager for Scotland offered me my first job at Endsleigh in 1984. I wasn't to know then, that 20 years later I would be part of the management buyout team.
What would you tell your 21 year old self? To take more risks and don't be afraid of failure. And to shave that moustache off.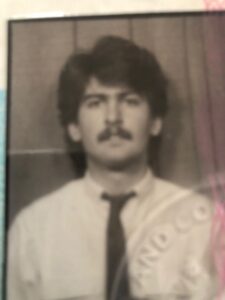 Billy aged 18 (a dead ringer for George Harrison)
Your First Year at ActionCOACH Cheltenham
One year on from taking on the franchise, what are your thoughts and highlights? Coaching clients has been a lot of fun! I am really enjoying building a team again and I was right not to "go it alone" as a business consultant. I like to have the support of a great franchise network around me.
What's the best business advice you've received? From the ActionCOACH founder, Brad Sugars – "Think bigger, go faster".
What's been your best business decision? Buying ActionCOACH Cheltenham.
What's Your Work / Life Mantra? To sit down with your loved ones and write down your 1, 3, 5 and 10 year goals. It's the key to getting the best work and lifestyle balance for you all.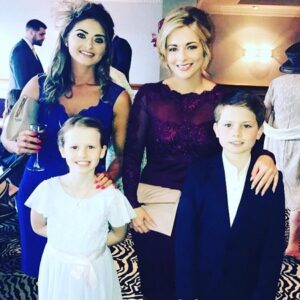 Billy's Family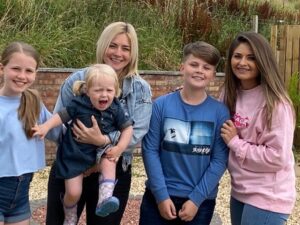 What does leadership mean to you? Being humble. I may not always have the best idea or the right answer. Instead, I surround myself with people who may know and understand more than me. I learn from them and take their advice. When you trust your team and respect those around you, it's a great feeling of support and collaboration.
What Inspires You?
Favourite business book? The Boy, The Mole, The Fox and The Horse by Charlie Mackesy. It can make me laugh and cry in equal measure.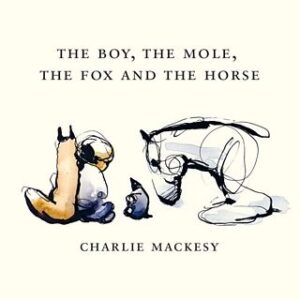 Which business leader inspires you? Our founder, Brad Sugars.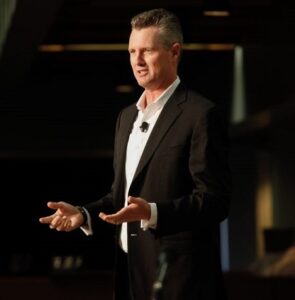 How do you relax? I play in two football teams, the Endsleigh Over 50s and Charlton Rovers Over 35s. In my dreams I play like Messi, but in reality, it's more messy.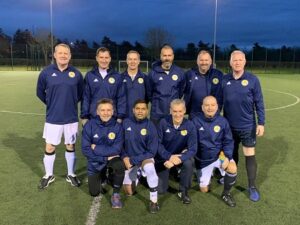 Billy, front right – Endsleigh Over 50s
What's your biggest regret? Not working for myself sooner.
Billy's Advice to Business Owners?
What's the one piece of advice you would give business owners right now? To clarify your goals in all areas of your life, not just in your business. And write them down.
What does 2021 have in store for ActionCOACH Cheltenham? To support and help grow many more businesses and to have a more impactful and larger footprint in the community.
Quick Fire Round
The Apprentice or Dragon's Den? I'm not really a fan of either to be honest. There's an opportunity there for a great business show on TV.
Scotland or England? I love them equally. I'm lucky enough to have houses in both.
Rugby or football? Football (At one point my career looked set to be as a footballer. I was playing semi-professionally, was invited to trials at Brighton, but rain cancelled my trial. Later that week I was offered the job at Endsleigh and so my life took a "sliding doors moment"). My family is quite well known within Scottish football. My grandfather captained Kilmarnock when they won the Scottish Cup. My brother Gordon played for Manchester City, Brighton and Glasgow Rangers and was CEO of the Scottish FC. He's now a well-known football pundit.
Lager or bitter? Fine wine. White – preferably a good Burgundy.
Beach holiday or skiing? Beach
Favourite place? Can I have two?  Margaret River, Australia and the view from my house in Scotland, overlooking the Isle of Arran.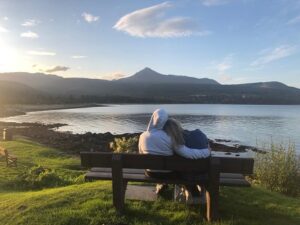 Your favourite emoji? My team would say I use the monkey ones a lot, but I'd like to think it's my "tell me more" great business coach, thinking face emoji.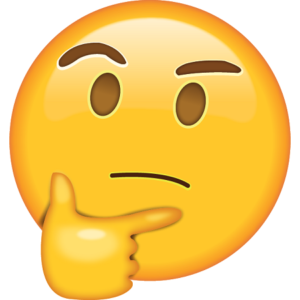 Your favourite business quote? Jim Rohn's advice resonates with me and one of my favourite quotes of his is "The Best Investment You Can Make Is In Yourself".
Tell us something we didn't know about you? I once shared a bottle of Bacardi with Paul McCartney. I was about 17 and because my brother was fairly well-known we were invited back-stage after one of his concerts. He was a great guy. Linda joined us and we talked about music. It was one of those surreal moments in life, that you look back on and just can't help smiling.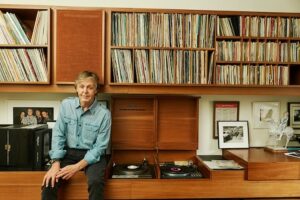 Thank you Billy for sharing your business life with us.
If you'd like to hear more from inspiring business leaders, read our blog posts, get the dates of our workshops and receive our latest news, please sign up here and we'll be in touch!