Are you an owner, CEO, Director or Manager aiming for a business turnover of £500K plus?
Think your business has the opportunity to grow?
Then this seminar is for you.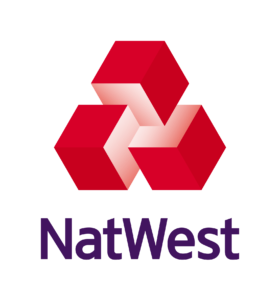 NatWest and ActionCOACH Cheltenham
In an exciting partnership with NatWest Bank and ActionCOACH Cheltenham, we are offering you the chance to join this gifted seminar. For business leaders like you, who have a growth mindset and want to learn more.
We'll introduce you to new strategies for success you haven't seen before.
Your Challenges
We understand the challenges you face and these seminars will address those issues.
We'll guide you through mindset and peak performance, your team and recruitment, time management, mastery, leverage, accountability, synergy, systems and more.
 NatWest Bank
Whether you're an existing business customer or not, NatWest Bank understand your business needs and are here to support your ambitions to grow.
ActionCOACH Cheltenham
ActionCOACH is the largest and most successful business coaching company in the world. We support 20,000 businesses a day in over 80 countries.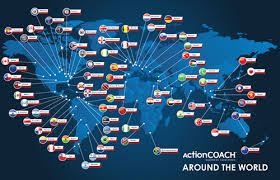 We Are Experienced Growth Specialists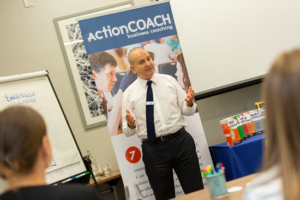 The coaching programme we're offering you will be delivered personally by our ActionCOACH Cheltenham business growth specialists.
Why Us?
ActionCOACH Cheltenham is led by Billy Smith, a top 100 ActionCOACH growth specialist in the world today.
Billy is well placed to offer his expertise in business growth.
Why? Because he's been in your shoes. He knows what it's like to have ambitious plans for growth. What it takes to lead and how to achieve goals.
Billy's Track Record 
Part of the Endsleigh Insurance management buyout team from 2002 to 2007, taking the company from £1 million to £12 million profit.
Director at Unite PLC, a £300 million turnover company, Billy helped increase profits from £600K to £22 million in just 3 years.
 Now as the owner of ActionCOACH Cheltenham Billy is supporting clients to reach their business and lifestyle goals.
What do our clients say about Billy and our coaching programmes?
Read here and listen to how we're supporting our clients to double their turnover in a matter of months, win awards, recruit more staff, move to bigger premises, buy their dream homes and have more time for their families.
A Business That Works Without You
Some of our clients are working towards the ultimate aim – to create a profitable enterprise that works without them. To hand on to someone else or to retire early and receive a passive income.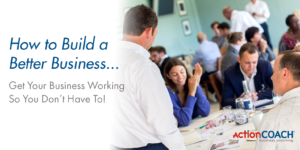 Is this something you'd be interested in working towards? With our support?
Then read on to discover more about how this NatWest supported seminar can help achieve that aim.
High-Priority Strategies
Sign up for this seminar and we'll support you to create a strategy for your own individual business.
Get the skills, tools and the knowledge to implement immediate changes to improve your business.
And discover the high-priority techniques to plan a longer-term strategy for sustainable growth.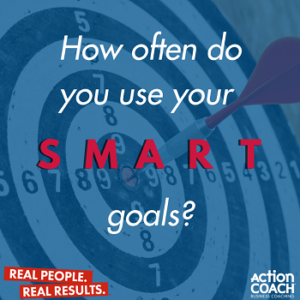 Tailor-Made Learning
You'll be learning in a group alongside other like-minded business leaders.
In a highly-supportive and collaborative environment, the 1 hour complimentary session will be enjoyable and inspiring. You'll benefit from sharing common challenges you face as business leaders. You'll get face-to-face, expert guidance and advice gained from our experience in running businesses like yours.

Your Investment
We appreciate how difficult it can be to get time to work "on" your business. And not "in" it. And this is what you'll be doing when you join this seminar – working "on" your business.
To make time to improve your business. To find time in your diary to develop strategies to reach your longer-term goals.
So we're asking you to invest just your time with us. Just one hour.
Your Commitment  
In return, we'd like a commitment from you. If you do sign up today (and we hope you do) you'll commit to this session. You'll commit to putting the time in your diary and being there as part of this group, ready to learn and implement your strategies for success.
Become an Exceptional Business Leader
The series of programmes we'll be sharing with you are really effective. With tangible results in increasing turnover and profit. And as you know, they are aimed at business owners like you who aspire to a  turnover of £500K plus. But they rely on you to implement them. It will be up to you to put into place the techniques we'll share with you to build your business.
It's pretty powerful stuff.
Are you ready for that challenge?
With Our Support
Sign up and we'll take you from being a great business leader to an exceptional business leader. To become someone with a growth mindset. Someone who is open and ready to take on a challenge and commit to mastering the skills to reach their goals.
Your Invitation
We're inviting just 25 high-growth companies to join this session.
Then we can give you the time, focus and dedication to share our business coaching programmes with you.
Want to be part of this?
If this sounds like something you'd like to be part of, you can book your place here today.
If you prefer, email Anne Wall, our Head of Marketing at annewall@actioncoach.com
The online seminar takes place on Monday 13th September 2021, from 3pm to 4pm .

Monday 13th September
3:00 pm - 5:00 pm
FREE
NATWEST £500K SEMINAR

ORGANISER'S PHONE NUMBER
01242 237766