We are delighted to introduce you to our new coach Roz Thornton.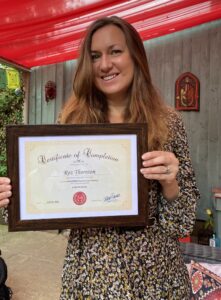 Roz brings with her a wealth of business coaching and consulting experience and has worked with business owners, managers, directors and CEOs.  She has over 20 years' experience of working with business leaders to develop their teams and grow their organisation.  Roz has worked across most sectors and types of organisations including Sony, Orbis and HSBC as well as working with female led charities and social enterprises such ShareAction.
Having previously also worked for the global talent team at Costa Coffee, Roz's skills lie in planning, strategic thinking, culture transformation, recruitment, leadership and team development, problem solving and communication.
Skills that she will now be offering ActionCOACH Cheltenham clients.
"I'm so excited to be joining the ActionCOACH team in Cheltenham. This opportunity enables me to follow my passion whilst empowering soloprenuers, small and medium sized business owners within our local communities to realise their highest potential".
Roz's role at ActionCOACH includes delivering our new women in business coaching group, one-to-one mentoring sessions, team development programmes and senior-level coaching opportunities.
For details of how to work with Roz, our coaching programmes and how to sign up please click here.